After a good few years with the last rather dated look of this blog as was per below I felt that it was time for a bit of an update.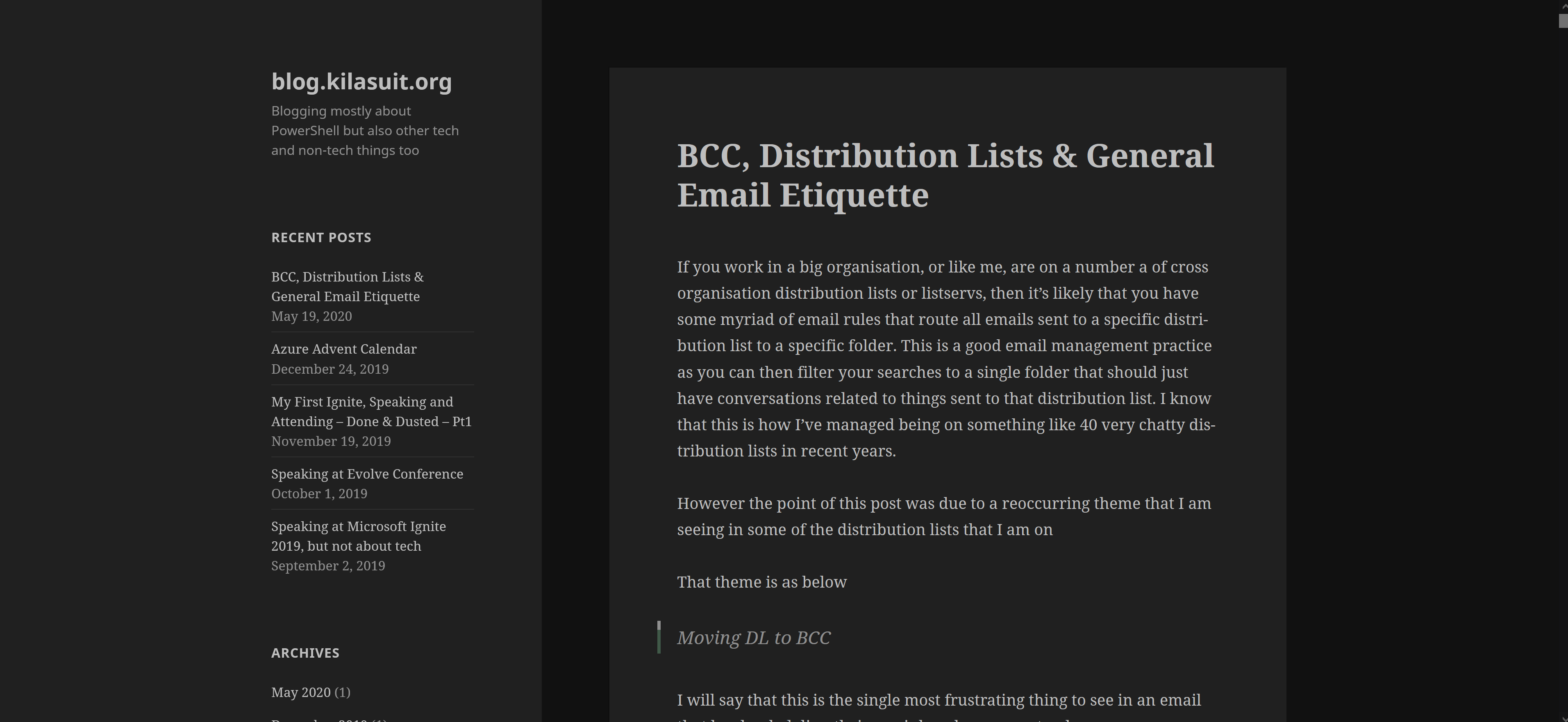 This is especially true as that layout wasn't really all that responsive (in loading as it was so damn slow or for different devices with different resolutions) and as such for 2022 I wanted a cleaner and much quicker site. Also looking back the site isn't really all that accessible either which to a much bigger problem to me now than it originally was when I picked that theme.
This time I re-platformed the blog entirely away from Wordpress (well Project Nami) to Hugo and Azure Static Sites. I still get a small amount of info from Azure Static Sites, it isn't to the same level as Wordpress holds, which is what I want right now as I'm not really fussed about page counts or where people are viewing from even though those metrics would be good for measuring the level of impact that my blog has, though that's not why I blog.
I am currently using a modified version of this theme and will be releasing my updated version in the upcoming weeks/months once I'm happy not only with the changes I've made, but I have a number of additional changes that I want to add to this theme too for not only this site but others that I want to use this with too, which will end up being released under the MIT license.
Let me know what you think in the comments (which for now need a GitHub account but wll soon have an anonymous Form to fill out too)